Adrien Mezsi – Mezsed Up Radio feat. Henrix – Episode 001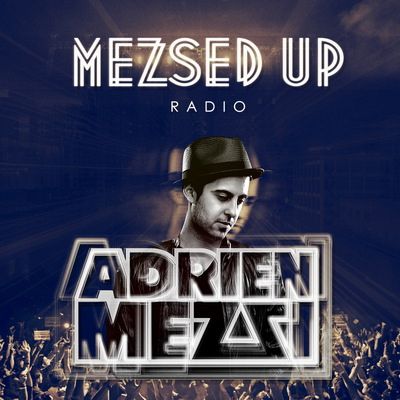 The first ever monthly podcast by Adrien Mezsi. Episode 001: In this historic first episode, Adrien delivers a powerhouse mix of brand new edits and mash-up's of some of the hottest new tracks in EDM. This episode also features a special guest mix by up and coming dj/producer "Henrix", the man behind super track "HIT IT" [SIZE].
Tune in every month to hear new episodes of "Mezsed Up Radio" featuring special guests and exclusive new music!
Tracklist:
Adrien Mezsi
1. Tony Romera, Alex Kenji, Federico Scavo – Sometimes The Cinema Gets Mezsi (Adrien Mezsi Edit)
2. Arno Cost, Otto Knows – Million Heads Up (Adrien Mezsi Edit)
3. Michael Woods & Chris Lake Vs. Showtek & Justin Prime – That Thong Cray (Adrien Mezsi Edit)
4. Thomas Gold, Katy B – Perfect MIAO (Adrien Mezsi Edit)
5. Move For The Legend (Kaskade Mash Up)
6. Alvaro – Make Me Jump (Original Mix)
Special Guest Mix Henrix
1. Out of My Flashbang (Henrix Edit)
2. Jordy Dazz- Claymore (Original Mix)
3. W&W – Lift Off (Original mix)
4. Henrix Ft. Roland Clark – Rock This Dream (Original Mix)
5. GTA, Henrix & Digital LAB – Hit it (Original Mix)
6. Henrix & Jakob Liedholm Ft. Zashanell – Close Your Eyes (Original Mix)
7. Wolfgang Gartner Vs Hook N Sling – Take The Redline (Evan Baker 'Central Line' Edit)
---
Related Posts:
Leave a comment: