21 May 2013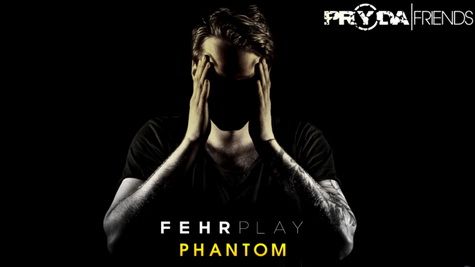 Fehrplay delivers his hotly anticipated 4th release for Pryda Friends, coming back with the huge anthem "Phantom." With its massive piano line, driving drums, rolling bass and percussion, we will undoubtedly be hearing this light up the dance floors worldwide. Originally premiered in demo form on a Fehrplay guest mix for Above & Beyond to massive response, the finished version packs a huge sonic punch so expect huge support on radio and from the Dj fraternity. Released on Pryda Friends.
Read more...
21 May 2013
Hailing from the West Coast, Deorro has graduated from the label's 'Ones To Watch' series contributing 'Bounce' to Vol.4 - via a standout remix of Laidback Luke's recent single 'Pogo' - and is now stepping up for his debut solo single on Mixmash, 'Let Me Love You' featuring Adrian Delgado.
Drawing upon his trademark fusion of progressive and Dutch electro sounds, 'Let Me Love You' has all the hallmarks of the perfect summer record. With Delgado contributing his rich vocals to the track, Deorro sculpts a dynamic melodic intro before diving into a driving electro drop fuelled by muscular drums and a gritty bassline ready for the dance floor. Release: 20th of May on Mixmash Records.

Read more...
<< Start
< Prev
1
2
3
4
5
6
7
8
9
10
Next >
End >>
Results 1 - 13 of 2418